SSI and SSDI: Protection from Poverty for People with Disabilities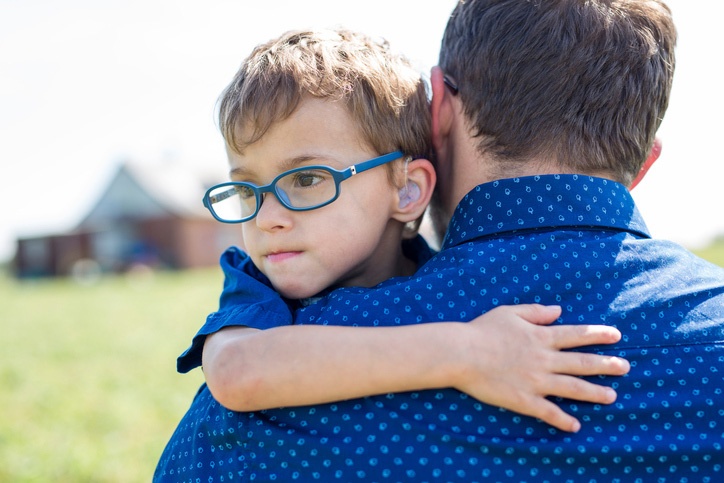 While there are people with disabilities who make a fairly comfortable income, disability can be a major impediment to earning power. If you are the parent of a child with special needs, this is one of the reasons why you regularly think about whether and how your child can live a dignified life in your absence.
That said, reflecting on the impact of disability is not limited to parents of children with special needs. Even able-bodied workers run a considerable risk of serious incapacitation due to illness or injury. Studies have shown that the average 20-year-old American worker has a 25% chance of experiencing disability before they reach retirement age.
Many people with disabilities require a cash source to address both their ordinary and unique needs. The absence of such income will not only lead to poverty but also magnify the life limitations resulting from the impairment. SSI and SSDI benefits are designed to prevent this from happening.
Supplementary Security Income (SSI)
The SSI program pays a monthly stipend to people with few assets and low incomes. Recipients must be at least 65 years of age, blind or disabled. Blind or disabled children whose parents have limited income and few financial resources may qualify for SSI benefits. Applicants must be American citizens living in the U.S., although in certain cases, noncitizen residents could qualify.
The program is managed by the Social Security Administration (SSA); however, SSI is paid for by general taxes and not Social Security taxes (this is unlike the SSDI program, which I cover below).
As a federal program, the basic amount paid out is the same nationwide and is known as the federal benefit rate (FBR); however, states are at liberty to add to this minimum benefit, and many actually do.
The FBR is subject to annual increases to adjust for changes in the cost of living. For couples, the monthly SSI payout amount is 1.5 times that of an individual beneficiary.
Income calculation: When calculating income to determine eligibility, the Social Security Administration considers wages, pensions, Social Security benefits, shelter and food. It also includes part of the spouse's income for married applicants, and part of the parents' income for applicants under 18 years of age. For applicants who are blind or disabled, wages used to pay for goods and services that facilitate work (a wheelchair, for instance) are excluded from the income calculation.
The income cutoff that qualifies you for SSI may vary from state to state. Certain incomes are excluded from this calculation, including the Supplemental Nutrition Assistance Program (SNAP), home energy assistance (there are exceptions), and shelter supplied by private not-for-profit organizations.
Asset calculation: Assets factored into determining SSI eligibility include bonds, stocks, cash, bank accounts and real estate. The maximum total assets valuation to qualify for SSI is $2,000 for individuals and $3,000 for couples. As usual, there are exceptions. For example, if you are trying to sell your property and have assets valued at no more than $3,000, you can be eligible for SSI while in the process of selling your property. Certain items are excluded from the resource calculation, including the property you live in and your car (with exceptions).
Social Security Disability Insurance (SSDI)
The SSDI program provides a monthly payment to people who are unable to work because of a medical condition expected to last for one year or more, or lead to death. Family members of the disabled person may also qualify for SSDI in certain instances. As with the SSI program, SSDI is managed by the Social Security Administration. SSDI is, however, funded by Social Security taxes.
About 11 million Americans (9 million workers and 2 million dependent spouses and children) receive SSDI benefits. The amount you receive will depend on your past earnings, and there is a ceiling.
Work tests: Applicants must meet a recent-work test and a duration-of-work test. The recent-work test measures how many years you worked in the immediate period preceding your disability. Requirements vary depending on an applicant's age. For those 24 years and younger, it's 1.5 years of work in the preceding three-year period. For 24- to 30-year-olds, it's three years in the preceding six. For applicants 31 years and older, you must have worked for at least five years in the preceding 10.
The duration-of-work test is also based on age. It has 14 age brackets, each with its own requirement for years worked. Note that if you are disabled but still working and earning above a certain minimum each month, you will not qualify for SSDI.
Application: If you have a disability that you believe makes you eligible for SSDI, submit an application at the earliest opportunity. Processing and approval of your application can take months or, if the application is initially denied, even years. The longer you wait, the more likely you will experience significant financial pressure since the disability prevents you from making a satisfactory income. Even if you do not have all the required information, it's better to file the application and submit the information as you go along.
If the application is denied, you have the right to appeal the decision. Recent research shows that nearly 60 percent of applicants denied at the first stage by the state disability examiner file an appeal, with about half eventually accepted into the SSDI program.
Talk to Us
Both SSI and SSDI are extensive programs with numerous provisions and exceptions. This article is meant to provide only a broad overview. If you intend to apply for SSI or SSDI and have more questions about either program, you can schedule a complimentary meeting with FamilyVest here.
Like our Facebook page to keep us in your feed and receive regular updates on similar topics.