How To Set Up A Special Needs Trust For Your Child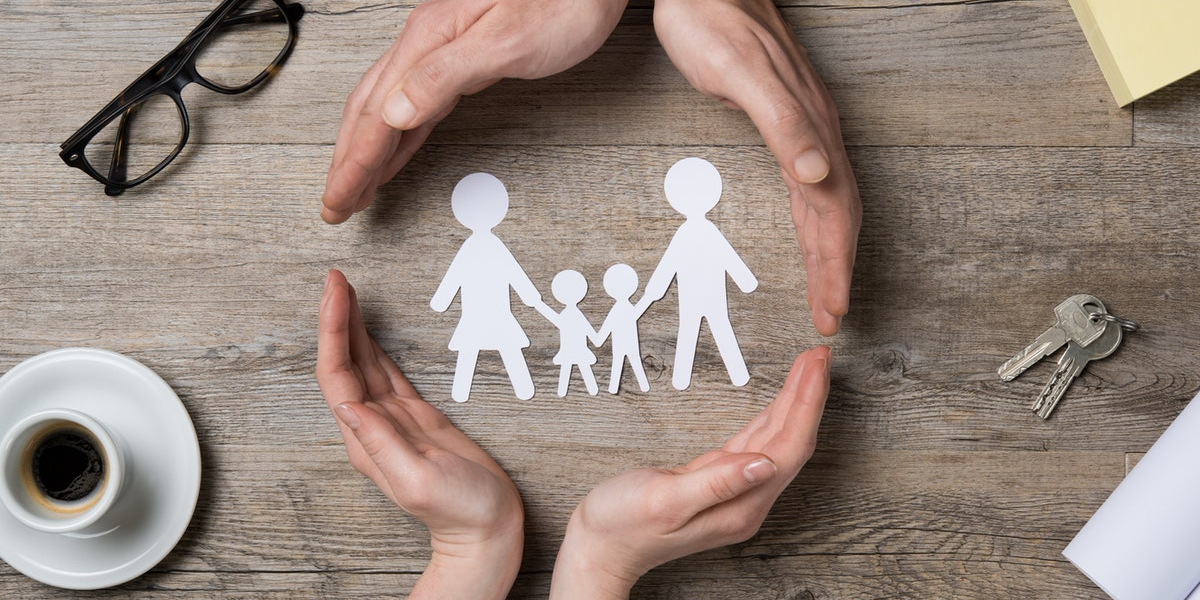 Are you in the midst of financial planning with your child's needs in mind? Here, you'll find out how to set up a special needs trust for your child.
If you have a child or family member with special needs, you want to help ensure that a plan is in place for their future.
But for many families, helping a disabled loved one thrive is a difficult undertaking with a great deal of worry.
Here, we'll walk you through the process of setting up a special needs trust. It's more than just money — it's the peace of mind that comes with knowing your loved one will have access to necessary resources.
What is a Special Needs Trust?
Before we talk about how to set up a special needs trust, though, we should clarify what we mean by special needs trust.
To put it simply, a special needs trust is a legal arrangement that allows someone with physical disabilities, mental disabilities, or chronic disabling illness to receive financial support without reducing their eligibility for benefits under Social Security, Supplemental Security Income (SSI), Medicare, or Medicaid.
How Does It Work?
The second half of this definition is critical to how to set up a special needs trust. If the trust is set up incorrectly or used to pay for the wrong things, it can disqualify the beneficiary from government support that may be crucial to their ongoing medical care.
Because of this, a special needs trust is not a gift of money or assets left to the beneficiary to support them after you die. That sounds counterintuitive until you realize what the trust actually is.
Owning assets like a car, furnishings, or other personal effects do not disqualify someone from receiving SSI benefits. Cash in the bank does.
Because of this, you're not leaving money or assets to your loved one–you're leaving it to the trust, of which your loved one is a beneficiary.
What Can It Pay For?
What the trust can pay for is complicated, because you have to make sure it won't affect SSI, Medicaid, and Medicare eligibility.
In general, noncountable assets are acceptable as part of a special needs trust. These include things like:
One home (value depends on the type of disability benefits)
Home furnishings
Personal effects
One motor vehicle, regardless of the value
Essential property for self-support
Life insurance policies
Burial policies
Notice that these come with some stipulations, particularly in regards to homeownership. In general, a home of any value may be bequeathed to a trust. However, if your loved one only receives Medicaid, the home value may not exceed $500,000 or $750,000.
Of course, if you're figuring out how to set up a special needs trust, you should also be asking what the trust can't pay for.
As you might guess, the trust cannot pay for countable assets. These include:
Checking and savings accounts
Cash
Any real estate that is not the beneficiary's primary residence
Retirement assets including 401(k)s and IRAs
Investment accounts
Stocks and bonds
Keep in mind, though, that money left to the trust can be used in a number of ways. The most common include personal care attendants, out-of-pocket medical and dental expenses, physical rehabilitation, education, and more.
As a rule, it cannot be used for other things like rent, mortgage payments, food, groceries, and property taxes, though you should consult with your attorney on the details.
What are the Benefits?
Benefits are a central consideration when figuring out how to set up a special needs trust. The key benefit of special needs trusts is that they avoid the issue of disqualifying your loved one for government disability assistance.
Many people think that leaving money to a disabled loved one in their will is a good idea, but it's actually one of the biggest financial planning mistakes you can make when it comes to special needs.
This has to do with the trust, but it also has to do with how it's set up. Often the easiest way to make sure a trust doesn't disqualify your loved one is to name a trustee to manage it on behalf of the beneficiary.
Who Can Benefit from a Special Needs Trust?
The question of how to set up a special needs trust also involves the question of who can benefit from a special needs trust.
As with most things related to special needs trusts, this is a complicated question. A special needs trust can cover a variety of people from someone with Down syndrome to someone with a physical disability who can manage their own finances independently.
Of course, how to set up a special needs trust will change based on the beneficiary in question.
Let's break it down.
Someone with Permanent Special Needs
The most obvious candidate is someone with permanent special needs.
By permanent special needs, we mean someone who will need government disability assistance for their entire lives because of a permanent or severe disabling condition.
It is important to note that not all individuals with a disability qualify for government benefits.
Common examples of people in this category include people who are blind, those with Down syndrome, someone with a chronic and severe mental illness which makes them unable to work, paralysis, or congenital conditions like cystic fibrosis or cerebral palsy, though there are many other qualifying conditions.
Someone Eligible for Medicare or SSDI
Note that this is not a one-size-fits-all case. Some people who are eligible for Medicare or Social Security Disability Insurance (SSDI) may not need a special needs trust.
That's because these programs don't base eligibility on the money or assets available to the applicant.
However, a special needs trust may be useful in supplementing your loved one's income if the payment from Medicare or SSDI is low. A common example, in this case, is long-term treatment in a nursing home.
Someone Who May Need Benefits Later
This one will either sound obvious or completely counterintuitive. Let's break it down.
When we say "someone who may need benefits later," we're referring to someone who currently has a condition with the potential to get worse. That is, they're not currently unable to work because of their condition, but it may prevent them from doing so in the future.
If you think it's likely your loved one may need government disability assistance in the future, then setting up a special needs trust is a good idea. This will grant you and your loved one a measure of future security — even if it turns out they don't need the trust.
Someone Who May Not Need Benefits Later
On the other hand, you may want a special needs trust for someone who may not need benefits later. Which may sound totally counterintuitive.
On this front, the question of how to set up a special needs trust involves a bit of guesswork. You can't predict how someone's condition will evolve over time or what treatments may become available in the future.
Luckily, most special needs trusts are designed to account for the possibility that they may not be necessary and grant the trustee the power to terminate the trust if doing so is in the best interests of the beneficiary.
Someone Who Cannot Manage Finances Independently
Trusts set up for someone who cannot manage their finances on their own are often called spendthrift trusts.
These are designed for individuals who may have some degree of independence but, because of their disability, cannot manage their finances on their own. This can include a variety of conditions from autism spectrum disorders to those with mental illnesses like bipolar disorder.
In cases like these, a special needs trust can also protect your loved one from those who would target someone with physical or mental disabilities because they think they have money.
How to Set Up a Special Needs Trust
And now for the real question: how to set up a special needs trust.
This is a complicated process. While you can do it on your own, it's best to bring in expert help to make sure the trust is set up correctly.
1.Get Familiar with the Types of Special Needs Trusts
Part of figuring out how to set up a special needs trust is knowing what kind of trust to set up.
There are three main types of special needs trust:
First-party special needs trust
Third-party special needs trust
Pooled trust
A first-party special needs trust and third-party special needs trust are similar in that they both benefit one specific beneficiary.
However, a first-party trust is generally recommended if the person with special needs has their own assets or expects to receive assets that would disqualify them from government disability assistance.
A third-party trust is set up by a donor who contributes funds to the trust. This is often a parent or relative as part of their estate plan. It also ensures that the beneficiary can receive gifts from the trust while the donor is still living. Once the beneficiary dies, the assets in the trust pass to the donor's other relatives.
Essentially, a first-party trust contains assets that belong to the beneficiary, while a third-party trust contains assets that never directly belonged to the beneficiary.
Then, there's a pooled trust, which is like a third-party trust with a twist. A pooled trust is created by a nonprofit organization with individuals setting up accounts within the larger trust.
The assets of the individuals are pooled and invested on their behalf, but each beneficiary's account remains their own. This can allow families to create a special needs account without the high cost involved in setting up an individual account reliant on family members.
2. Get in Touch with a Lawyer or Specialized Financial Planner
Next step in the process? Ask a lawyer or specialized financial planner how to set up a special needs trust.
In theory, you can set up a trust yourself. In practice, it's a terrible idea.
The entire goal of setting up the trust is to provide extra support to your loved one beyond government disability benefits. That means the trust has to be structured to meet both state and federal standards. Otherwise, your loved one may be in a worse situation than if you didn't set up the trust at all.
A specialized financial planner and a lawyer can walk you through how to set up a special needs trust step by step to make sure everything is up to par. They can also advise you on what type of trust to set up and who should manage the trust.
3. Initiating the Trust strong
Once you have the necessary professionals in place, let's talk about how to set up a special needs trust.
First, you need to create a trust document, sometimes called a trust instrument. This is the document that outlines the details of the trust, including the rights, duties, and authority of all involved parties.
In this document, you will name a trustee. It's common for parents to name themselves as trustees and name another trusted person as a successor.
Once the trust document has been notarized, the trust will take effect. You'll get the trust's identification number from the IRS. From here, you can create an initial deposit by opening a bank account with a minimum deposit.
4. Funding a Special Needs Trust
From here, the trust is ready to be funded by the estate planning tools (including wills, living trusts, and beneficiary designations) of those who want to help the beneficiary.
At this point, anyone except the beneficiary can contribute to the trust. This includes non-family members.
Virtually any type of property can be held in the trust, including real estate, stocks, even jewelry. It can also include assets left to the beneficiary through the trust, which can be done by naming the trustee in a will or by naming the trustee as a beneficiary on a designation form.
However, the primary goal of the trust is to raise cash to cover expenses that aren't met by SSI or Medicare. As such, the trustee is often given authority to sell tangible items like cars, jewelry, or property.
Because of this, you need a trustee with a good working knowledge of basic investment principles and the needs of the beneficiary.
Financial Planning for Special Needs
Figuring out how to set up a special needs trust is a complicated process. That's where we can help.
We know that many families with special needs children and relatives have little guidance, especially when it comes to money. We were founded to address your needs and transform an overwhelming situation into an opportunity to take control of your financial future.
Take a closer look at our special needs planning services, or get in touch via our contact page.