The Money Chat You Need To Have With Your College-Bound Teen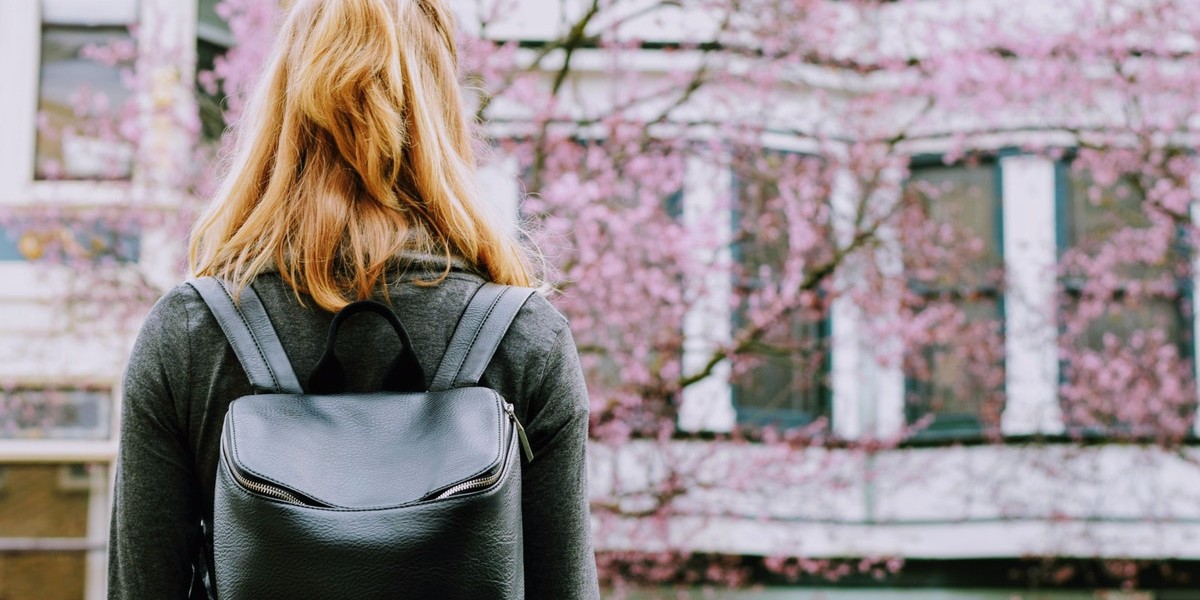 You're there.
The smell of burning leaves and the sound of students bustling and laughing across campus. Your child's face says it all. This is the one. This is the college they've been looking for. They love every inch of that grassy quad.
Then you see the price tag. Boom.
What happens now? Your child is crushed, finding out that the school of his or her dreams is off the table. Or, your child or yourselves accrue enormous student loan debt to cover the tab.
Stop. Rewind. Let's rethink this one.
Would you ask a realtor to take you on a tour of 1 million dollar homes if you know this is not your price range? Why would you? It would be a waste of your time, and you put yourself in a situation of falling in love with a property that is not attainable for you right now. The same idea follows when shopping for colleges. Admission professionals are highly skilled at selling their school. Emotions can run high when you've already set foot on the campus of their dreams, and it turns out it isn't financially in the running at all.
Have a realistic college cash discussion before you start your search for a school. Before. This ensures that everyone has clear expectations and can prevent insurmountable student debt for your child and your own financial bruising by dipping into your retirement nest egg.
We all know this is not an easy thing to do. Talking about money can be difficult. Plenty of parents feel shame or regret because they haven't saved as much as they had hoped for college. It's easy to beat yourself up for not having started your savings plan soon or for taking a wrong financial turn or two in life. If this is you, you're not alone. You're human, and the fact is that life doesn't always allow us to check off our financial goals in the time that we had expected or hoped. You can utilize these topics to navigate the conversation you have with your soon-to-be college student.
What is Your Child Looking for in a School?
Start with the basics. What does your child want to get from their college experience? Have they thought about what they want to major in or how that might translate into a career that they would find rewarding and financially and emotionally? Some begin their college path with a particular career in mind. That's great, but not everyone knows what they want to do when they start college. Taking the time to think through what you may be most likely to choose as a career path and to narrow it down as much as possible can reduce the chance that there will be several changes in majors that can ultimately result in surplus classes and tuition costs.
Discuss the possibility of several schools, not just one or two. Keeping your options open will allow you and your child to really look at the pros and cons of each one to find the best fit for them. If a quality program offered in the area of study that they are looking for is at more than one college, it's always a benefit to be able to see many choices to compare apples to apples.
If your child's desired school is a financial stretch, consider the idea of a community college. This plan can allow your child to attend school for the first two years at a lesser cost with the idea that they can transfer to the desired college when completed. The result is less student loan debt while still obtaining the degree from the favored school.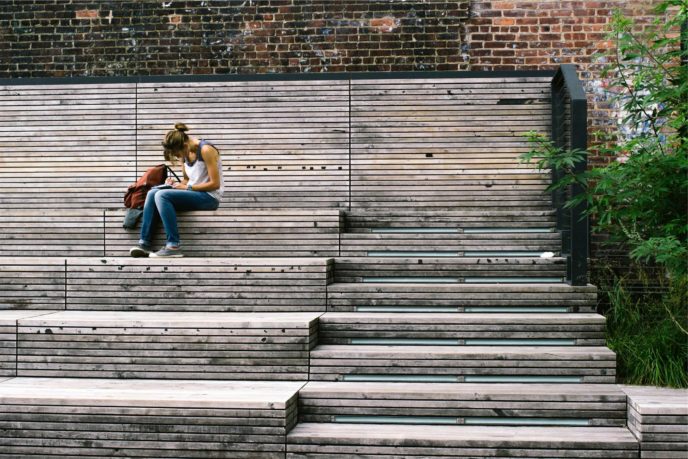 It's Time to Talk Money
Make an official appointment with your child to talk. This discussion is essential, and it's easy to put things off unless you have a formal date made. Points that need to be included are:
*How much money is put away currently? Is there a 529 Account in place?
*Can you set aside some of your monthly income for college fees?
*How much will the costs be ongoing?
*How much financial aid does your child qualify for?
*How much of the costs will your child take responsibility for?
*What is the four-year timeline and the plan for post-college employment?
Take time to look at your numbers as they are now and as they will be during the four-year term. You can use this calculator to take a look at current savings as well as adjusted inflation and estimated interest.
Figuring out how much the actual cost of the college term will be must take into account how much aid your child qualifies for. First, you need to figure out what your Expected Family Contribution (EFC) will be. This number is what the federal government believes you to be able to pay on your own. Here is a useful tool to help you find out your own EFC.
Colleges also offer a "Net Price Calculator" on their websites for families to use. These will give you a summation of what your financial aid package will be at the particular college as well as what your own out of pocket costs will be. The calculator takes into account not only those qualifying for need-based aid but also those receiving merit aid based on criteria such as grades and SAT/ACT scores. To see an example of a Net Price Calculator, you can take a look at this one from the University of Georgia.
Whether or not your child participates in paying for some or all of their college costs is decided by families on an individual basis. Some parents do not want their child to pay any related costs. Some parents have no choice because it is too costly of an expense for them at that time. Some parents can cover all of the costs, but want their child to take on some of the cost because they want them to have some "skin in the game," so to speak. Whatever your situation may be, it's a good idea to let everyone know up front what is expected of them so plans can be made accordingly.
Your child will want to know whether or not they need to take out a loan and how to do so. Understandably, this is new territory for them, and they will need your help to navigate this process. Help them see the realities of how loans work and what the actual costs to them will be after graduation. Your child may want to think through whether or not getting a job while in school is a benefit. They may decide that getting a job to offset some loans or the financial burden on you as parents is a path they'd like to take.
What's the Take-Away Here?
The bottom line is that the more everyone knows, the better. The more that is discussed before your child enters those doors, the more stress will be reduced for all involved. Knowing what to expect will help alleviate anxiety for yourselves and your child. So have the talk. It'll indeed be worth it!
For more information about college planning and how FamilyVest can assist you with your financial plan, feel free to contact us for a free consultation today.